Ecco a voi principali titoli fino ad ora usciti, che sicuramente meritano un posto nella ludoteca di ogni buon Nintendaro.

Zelda Twilight Princess Wii edition

Su Wii resta un capolavoro e ne guadagna in immersività grazie al sistema di controllo.
Super Mario Galaxy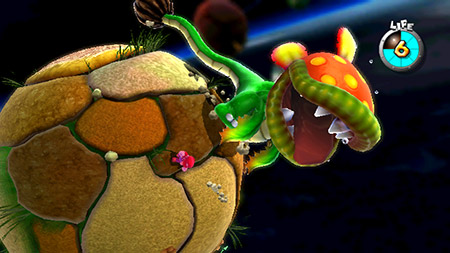 Il baffuto idraulico italiano sbarca su Wii, ed è Game of the Year 2007.
Metroid Prime 3: Corruption

La trilogia si chiude, magnificamente.
Super Paper Mario

Semplicemente geniale.
Tra gli altri giochi da segnalare troviamo Resident Evil 4 Wii Edition, Resident Evil: The Umbrella Chronicles, Mario Strikers Charged Football ed ovviamente Wii Sports, fornito in bundle con la console.
Il Futuro
Il futuro del Wii si preannuncia radioso vista la mole di titoli in procinto di uscire e che faranno la felicità di ogni possessore dell'ultima fatica Nintendo.
Segnaliamo: Super Smash Bros Brawl, Mario Kart Wii, la saga di Final Fantasy, il prossimo episodio di The Legend of Zelda, Dragonball Z Budokai Tenkaichi 3 e No More Heroes.
Ma d'altronde la storia del Wii è appena cominciata, e l'unica cosa che ci resta da fare è VIVERLA!
Articoli correlati:
Nessun articolo correlato
Lascia un commento