Come detto, sebbene la storia di questa piattaforma non brilli per quanto riguarda le vendite, numerosi capolavori videro qui luce.
Eccone alcuni, l'elenco è comunque lungo, segnalo solo quelli che arbitrariamente ritengo piu meritevoli.

Super Mario 64, il Re dei platform…

The Legend Of Zelda Ocarina Of Time, forse il miglior gioco di sempre…

ed il seguito, il notevole e particolare Majora's Mask.

Banjo Kazooie



Donkey Kong 64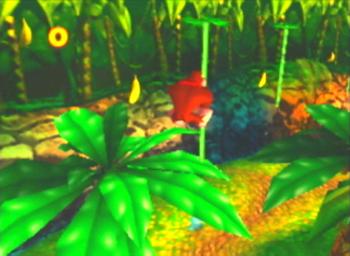 Tra gli altri ricordiamo anche Perfect Dark, 007 GoldenEye, Starfox 64 (Lylatwars), F-ZERO X, Wave Race 64 e Mario Kart 64.
Articoli correlati:
Nessun articolo correlato
Lascia un commento